2. Spray disinfection:
1st disinfection
This is the first disinfection operation after washing the building. It is usually carried out by spraying the previously cleaned surfaces. On no account should it be performed by thermal fogging or nebulisation on health and regulatory grounds.
There are risk factors in a badly performed spray disinfection:
Underdosing of the disinfectant;
Insufficient contact time;
Application to a contaminated surface.
The equipment used for decontamination:
The use of a foam gun makes it easier to apply the disinfectant, provided that a foaming product is used. When applied in foam form, the disinfectant is more effective (combination of quaternary ammoniums and aldehydes, hydrogen peroxide and peracetic acid). Furthermore, the foam allows the product to achieve better adhesion to the surface, thereby increasing the contact time and therefore the efficacy of the decontamination.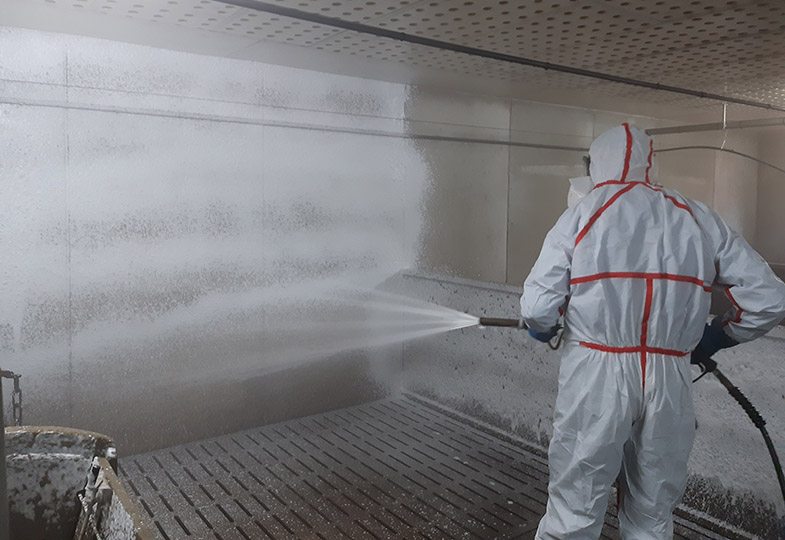 3. Aerial disinfection:
2nd or final disinfection
As an be seen in the table below, bacterial surface contamination increases during the depopulation period and during the phase of preparing the building to the next batch:
Number of microorganisms per surface unit
Aerial disinfection, generally applied by thermal fogging, is recommended to reduce final contamination, before entry of the day-old birds, to that of the beginning of depopulation.