THESEO wins an Innov'Space for TH-Gold®!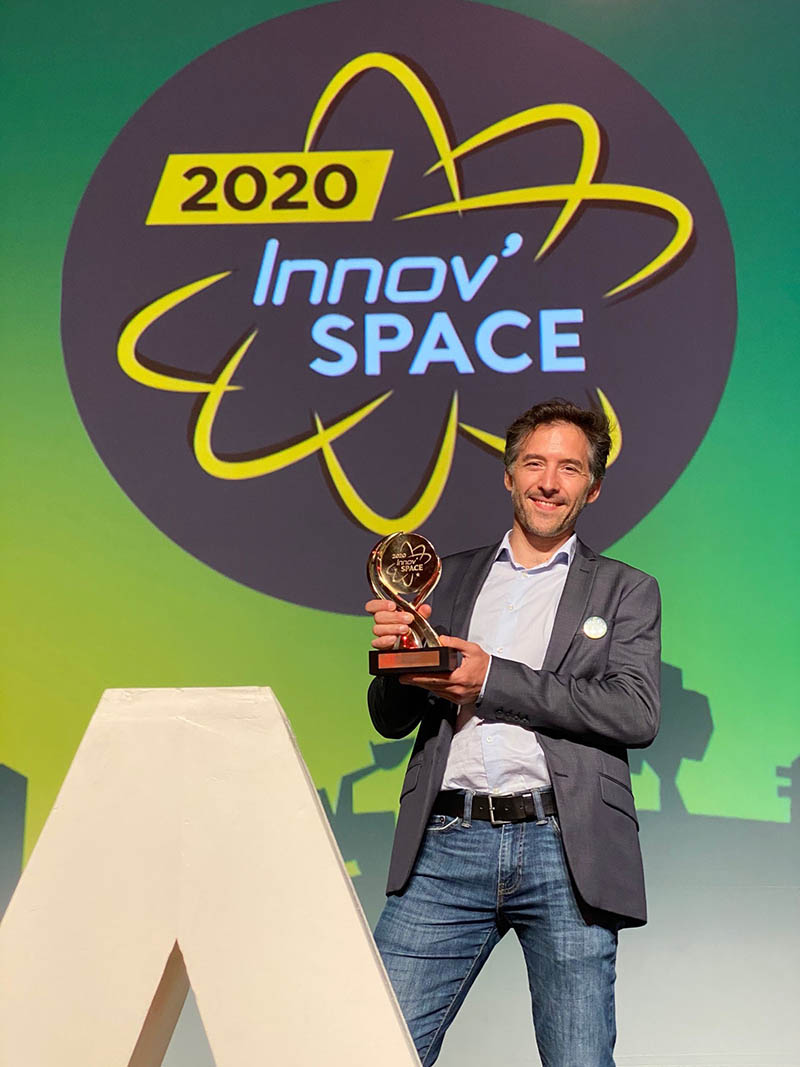 The awards ceremony for the 2020 Innov'Space was held on 15th September. For more than 25 years, Innov'Space awards have honoured the best innovations in the field of agriculture.
This year, THESEO FRANCE is among the 26 prizewinners and has been awarded an Innov'Space for its new disinfectant TH-Gold®, marketed from November-December 2020 onwards.
TH-Gold® is the 1st livestock disinfectant in France based on formic acid as the sole active ingredient. Formic acid is commonly found in nature, secreted by nettles or by ants to defend themselves against their enemies. This biocide with a low classification in addition to a favourable toxic and eco-toxicological profile will allow use of TH-Gold® on Organic farms.
Organic acid-based disinfectants often have the drawback of low foamability. TH-Gold® holds a patent on its exclusive foaming technology: all breeders and applicators who have had the opportunity to test it acknowledge that its foam is particularly "dense and creamy". In fact, it adheres to vertical surfaces, hence a longer duration of action of the disinfectant against microorganisms for enhanced efficacy.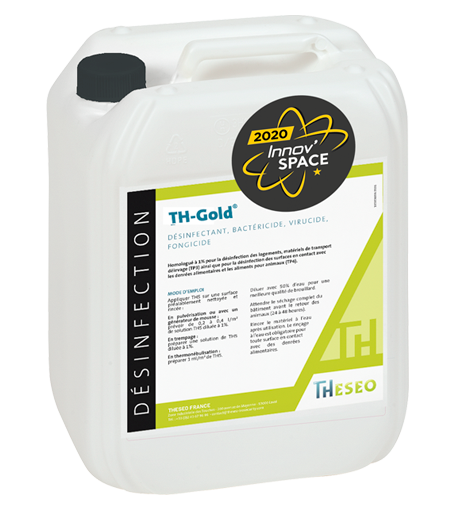 Many thanks to the Innov'Space jury for this distinction and congratulations to all the teams involved in developing TH-Gold®!