THESEO products now have a new design!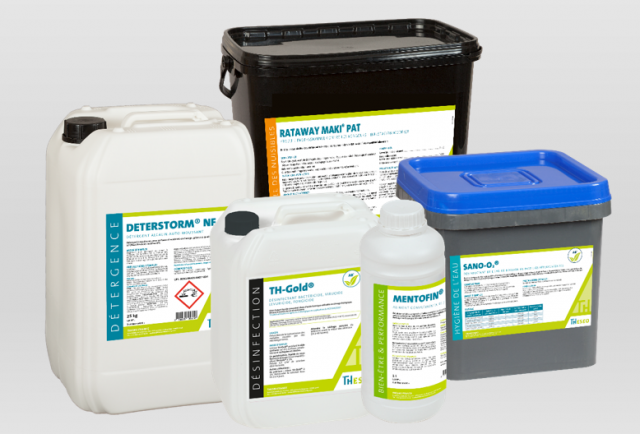 The visual identity of THESEO Biosecurity will be gradually changing from November 2020 onwards!
.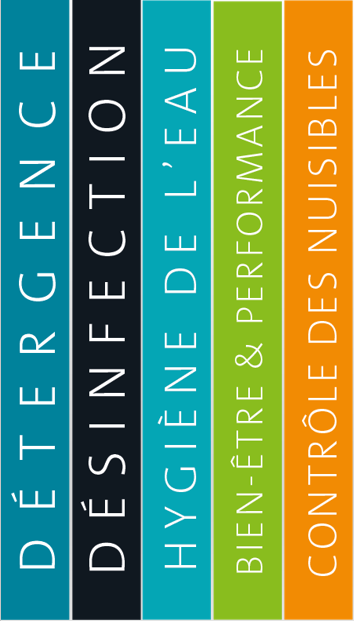 Why did we feel it necessary to renew the graphic identity of our product labels?
We wanted to modernise the visual appearance of our labels and above all make them clearer and more informative than their previous versions.
The purpose of this makeover is to allow the breeder to recognise at once the type of product s/he is dealing with, in particular by the coloured band present on the side of the label.
Each product range can in fact be identified by its colour code. The detergents have a dark blue band, the disinfectants, a black band, the water hygiene products, a turquoise blue band, the pest control products, an orange band and finally the animal welfare and performance enhancer products, a green band.
A special effort has been made to make the instructions for use of the products as explicit as possible to enable their users to employ them to their best advantage, with optimum efficacy and in complete safety.
In addition to simplifying and harmonising our labels to make them easier to understand, we invite you to consult the product data sheets on the website and download the Safety Data Sheets as well as the Technical Data Sheets, which will provide you with even more information about our detergents, disinfectants, and products for water hygiene, animal welfare and pest control (insects and rodents).
Please feel free to contact our experts for further details!