Information on combating Corona viruses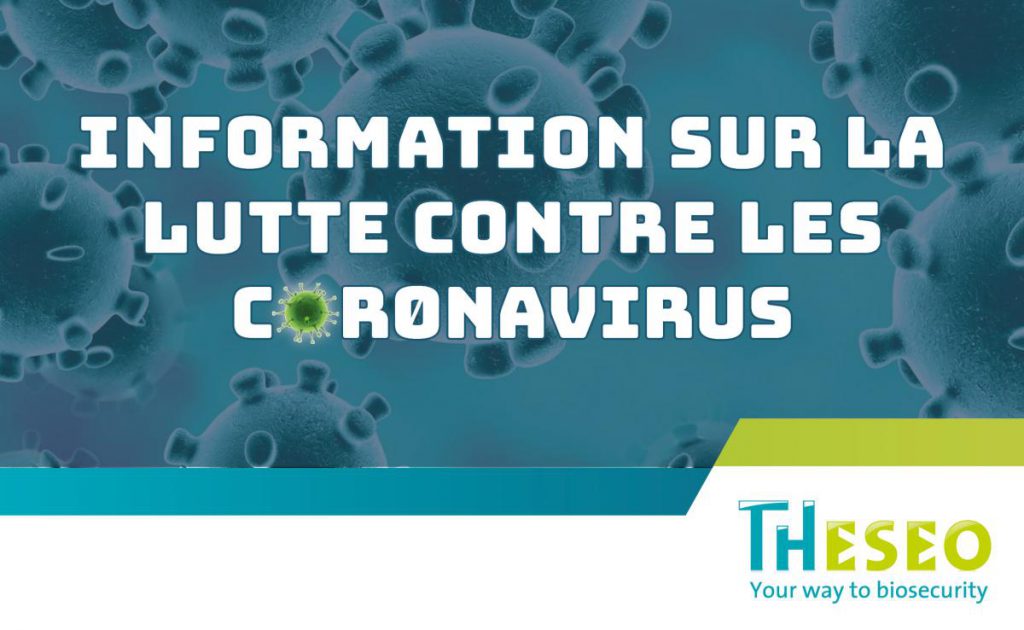 During this period of unprecedented health crisis, the THESEO team remains committed to continuing to offer you the appropriate service and biosecurity products.
Since combating the pathogens that cause epizotics and epidemics is our field of expertise, we are providing you with a disinfectant specifically intended for non-veterinary applications: TH5® Protect.
TH5® /TH5® Protect have been tested as effective against different viruses including enveloped viruses of the Coronavirus family, particularly the Severe Acute Respiratory Syndrome (SARS) Coronavirus, which belongs to the Betacoronavirus genus, subgenus Sarbecovirus, like CoVid-19.
Product solely intended for professionals, TH5® Protect is used at a dose of 0.25% for disinfection:
of premises: inside and outside
of floors: inside buildings or outside
of equipment items
of material
For optimum efficacy, the product should be applied to visually clean, ideally dust-free and cleaned surfaces.
/!\ TH5® Protect is not suitable for use on textile surfaces or those made of sensitive / delicate materials. It must not be used on surfaces likely to come into direct contact with the skin (hands, face…) or foodstuffs.
TH5® Protect is intended for non-veterinary applications
TP2 usages = products used to disinfect surfaces, materials, equipment and furniture that are not used in direct contact with foods or animal feeds: walls and floors in private, public and industrial premises and in other places of occupational activities.
TH5® is intended for veterinary applications
TP3 usages = veterinary hygiene products and TP4 = surface disinfectants in contact with animal feeds.
Dangerous. Product intended for professionals. Use biocides with caution. Before use, read the labels and product information.